From gourmet doughnuts to delicious gluten-free creations, there is no shortage of unique and tasty desserts in Miami. We've rounded up our Top 10 favorite desserts in Miami (not listed in any order).
There's ice cream and then there is the Abuela Maria from Azucar. Inspired by her childhood, making ice cream was always a family tradition for owner Suzy Battle. Her Abuela Maria flavor is the perfect balance between sweet and salty combining chunks of guava, cream cheese and maria cookies. The best way to experience is at their iconic destination on Calle Ocho.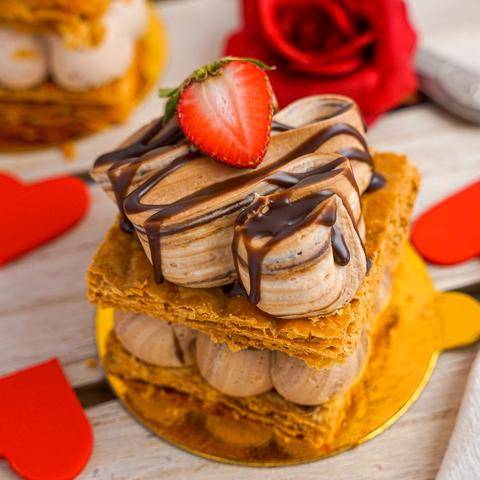 This family run bakery is making the best desserts in town. While this sweet studio has something for every sweet tooth -- they had us at Nutella. In between layers of crunchy puff pastry dough is a thick layer of nutella filled with nutella mascarpone cream and fresh strawberries. Did we mention we love Nutella?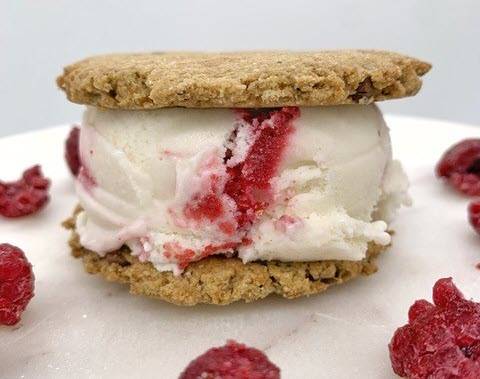 Gluten-free cookies combined with chef driven ice cream could be the best duo ever. Two of our favorite local concepts have joined forces for the collab. we never knew we needed. Courtney's Cookies cater to every diet as their treats are gluten-free, vegan, organic and keto flavor but, they don't lack in flavor. Co-Founder Alissa worked under Pastry Chef Dominique Ansel at Daniel and teamed up with her husband to create some of Miami's best handcrafted ice creams. We love this cookie sandwich made with a vanilla raspberry swirl perfect for any Miami day!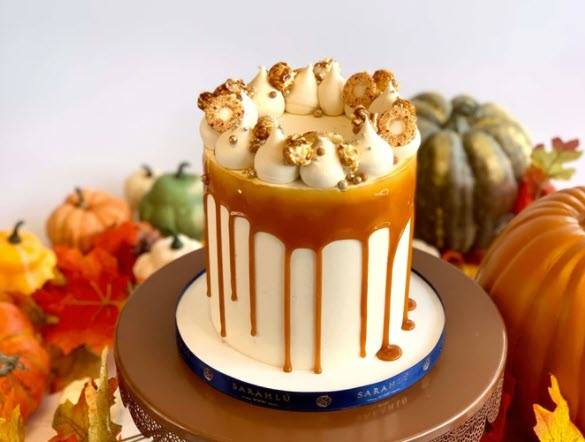 This confection studio is creating the most photogenic desserts in the magic city. Sarah's crafting up some inventive cakes like this must try Brown Butter Caramel Popcorn Cake.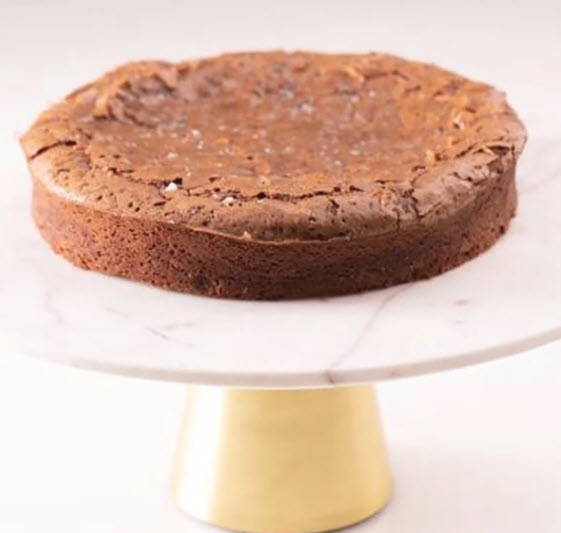 Chocolate is always the way to our heart and this cake does not disappoint. Chocolatiers and Founders of Garcia Nevett, Susana and Isabel make all their chocolates by hand using 100% superior Venezuelan chocolate. This rich cake has a moist interior and a crackly top sprinkled with just a touch of sea salt flakes for a nice hint of balance. You can warm it and serve it with ice cream or maybe cold with whipped cream and berries, but we like it just as it is. It's pure decadence and serves 8...however, you may found yourself eating the entire cake.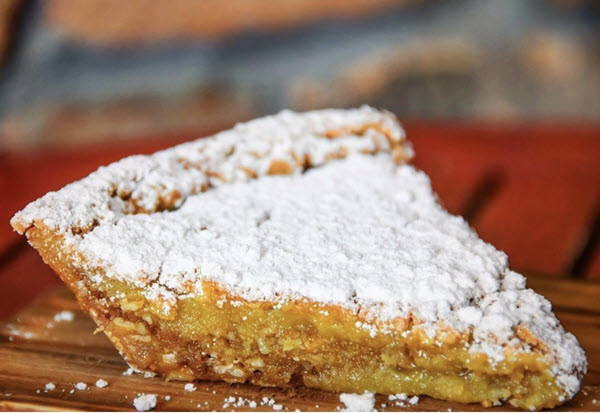 There's a reason this pie is called crack pie. Former Miami firefighter Derek Kaplan can certainly put out a fire now he's dishing you the best pies in the magic city. Whichever way you slice it, every pie is amazing but, the salted caramel pie is highly addictive. The filling has a thick layer of dark salted caramel with an oatmeal cookie crust you can't resist. For those who don't live in Miami, don't fret -- their pies are available for delivery nationwide.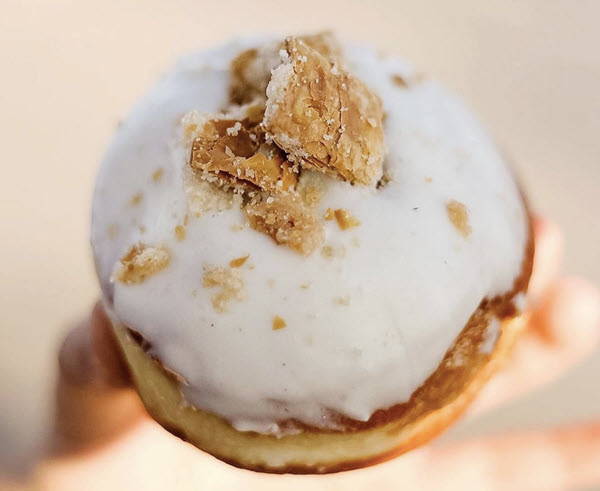 What started as a pop-up is now one of them most donut shops in not only in Miami but, the nation. Not to name drop but this destination has been ranked the top donut shop in the country by Thrillist, Business Insider & Zagat. We can't get enough of their White Chocolate Tres Leches donut. All of their yeast-raised donuts are based from a 24hr Brioche recipe which is buttery and fluffy. It's soaked in a homemade rum-infused three milk mixture, bottom crusted with white chocolate and finished with torched meringue.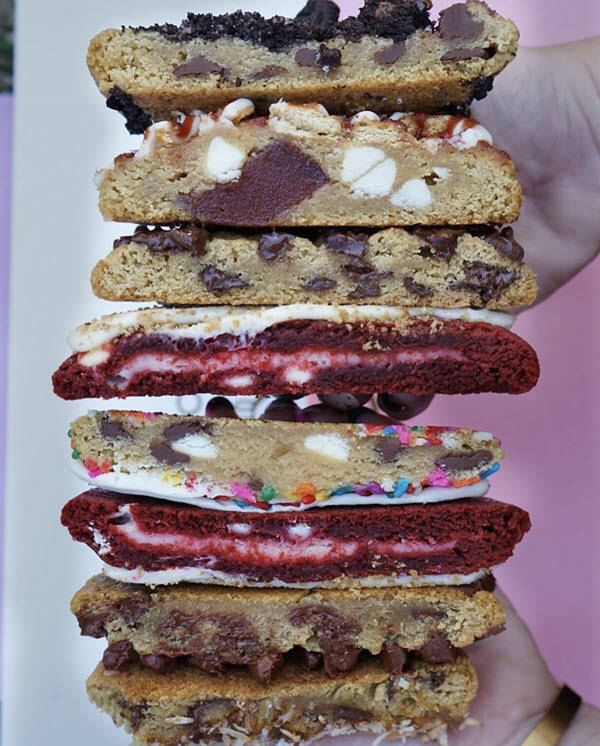 Founder and "night owl" Andrew Gonzalez is one smart cookie. While Gonzalez was a student he started baking cookies inside his mother's home as a side hustle. Fast forward 9y ears later and Night Owl Cookies has two locations in Miami and Postmates' top-selling dessert option nationwide. His creative cookie creations include 'Cinnamon Toast Crunch' which is a cinnamon infused dough stuffed with white chocolate chips and topped with crunchy Cinnamon Toast Crunch cereal and 'Dark Chocolate Smores' stuffed with milk chocolate chips, topped with crisp graham cracker crumbs, and topped with torched marshmallows. We can't just pick one favorite that's why you need a dozen!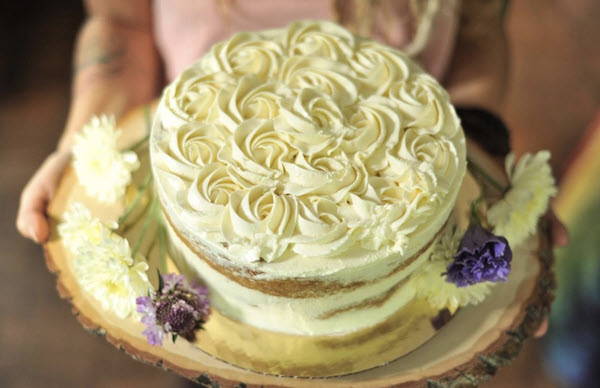 9. 'Vanilla & Orange Blossom Cake'
Pamela Wasabi Bakery

Vegan and Gluten-Free diets never tasted so good. Author, poet, radio host, transformational coach transformed baker wants you to #EatMoreBeauty. She bakes everything from matcha cookies and churro donuts to mango cheesecake and this stunning birthday cake. This vanilla almond cake is coated with with vanilla frosting and a splash of orange blossom. Find a generous bed of fresh strawberries between each layer for a fruitful surprise. You can have your cake and it too -- without the guilt.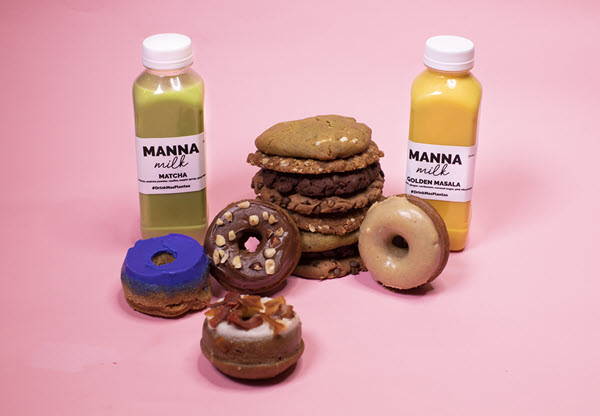 10. 'Baked Donuts'
Manna Life Foods

According to this plant-based cafe, eating healthy can taste delicious and we're here for it. Chef Fernanda uses organic, gluten-free flour and plant based and dairy-free chocolate chunks which magically create some of the most delicious cookies we've ever encountered. Cookies are baked in small batches to ensure freshness and quality so arrive on the earlier side to redeem. Satisfy your sweet tooth and take in nutrients one bite at a time.