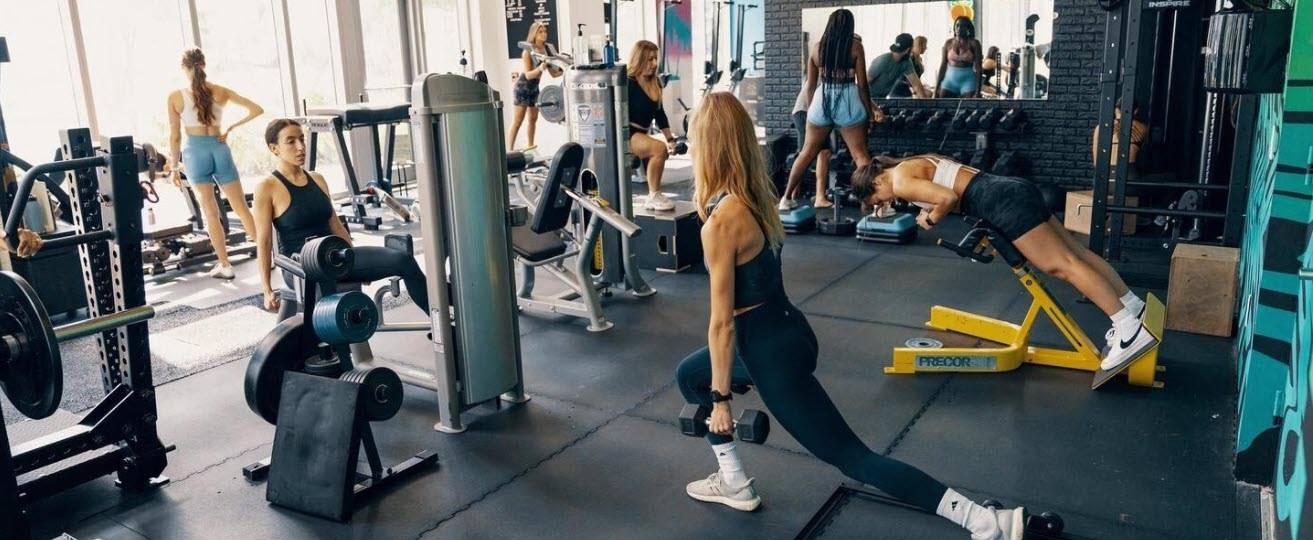 The new year is always a great time to start a new workout routine. Whether you're looking to lose weight or build more muscle, these are our favorite spots to sweat in the 305.
Step into the red room or aka: the best workout of your life. No really, this celebrity endorsed bootcamp has slimmed down Kim Kardashian, Britney Spears and Jake Gyllenhaal. You can choose between an original class, which combines 25 minutes of sprinting and jogging on the treadmill with 25 minutes of strength training on the floor, or opt for a double floor which does not include the treadmill. Burn up to 1,000 calories per class lead by the best instructors with carefully curated playlists that inspire faster sprints and heavy lifting. Drop-in classes are $32 or check out class packs online. For more info. visit here.
This new fitness concept is all about the butt and we know how much Miami loves their booty's. This membership-only gym takes all of the guesswork out of your lower body and glute training. Founder Adam X also operates the adjacent Society Fitness which is another booty-kicking class. Those who are serious about strengthening those hamstrings and glutes can visit twice a week. Routines change weekly including five machine moves (50 minutes). For membership info., visit their website here.
RedBike Studios x Faena Bazaar
Saddle om up for a party on a bike! Spinning sensation, RedBike has just made its debut on the rooftop of the cutting-edge retail and experiential space, Faena Bazaar. Featuring ocean views, the rhythm based rides are 45 minutes long and incorporate a few minutes of strengthening arm exercises. Playlists are eclectic and range from pump-up top hits and hip hop (both new and old-school), to a decidedly pop/lyrical style of EDM. Drop-in classes are $26 or go for the bundles, book here.
Abs, abs and more abs. Build your core during this high-intensity, low impact heart pumping full body workout that combines the best of strength training. Their all in one class combines cardio and Pilates inspired movements on a megaformer. 50-minute sessions are conducted in a boutique and upscale environment limited in sizes to give proper attention to their guests. With multiple locations, it's hard to resist. Drop-in rates are $35 or buy a pack. Book here.
Imagine never being late for a workout? For those with busier schedules, classes begin every 10 minutes. With HIIT and cross-training classes, this circuit style studio proves all you need is 40 minutes. Experienced fitness enthusiasts alike and beginners can enjoy new exercises every day featuring dynamic and calorie burning movements. Since opening in 2018, this boutique gym now has 3 locations in Miami and expanded to NYC introducing two outposts. Book your free trial class online here.