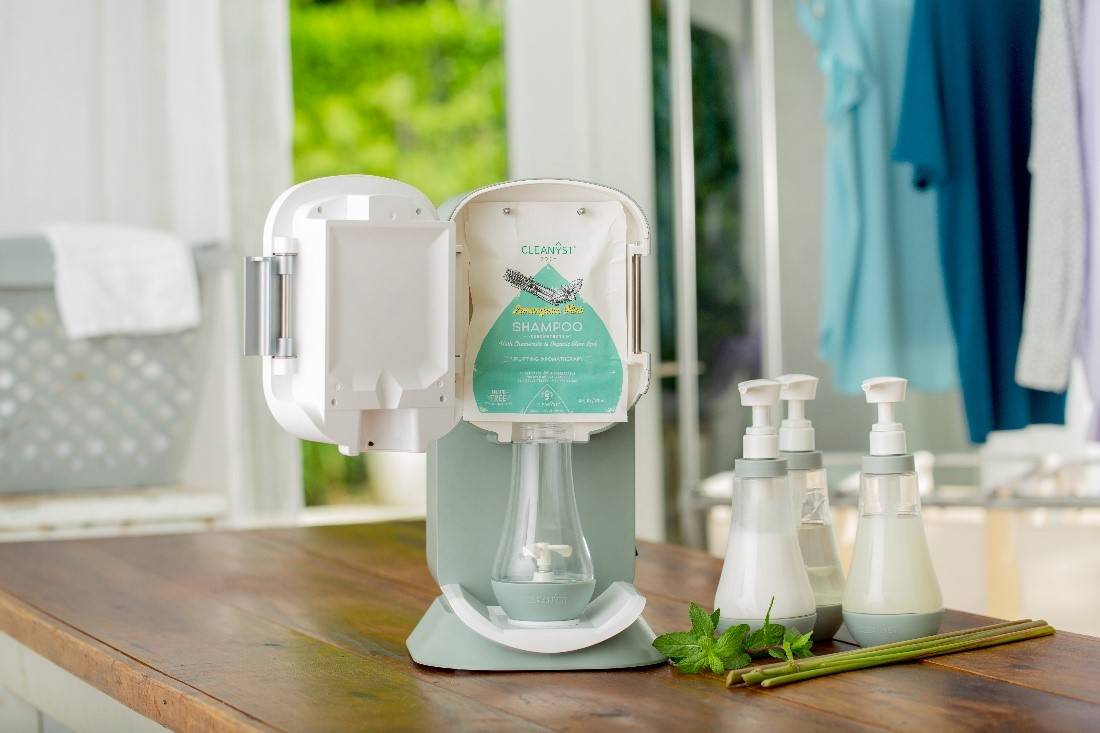 At Cleanyst, we believe our daily actions can have an impact that goes far beyond ourselves and that small changes can make a big difference. That is why we're on a mission to make it easy for you to take better care of your body, home and planet.
Cleanyst is the pioneer of a new approach to personal care and household cleaning that empowers you to easily create 10 premium products from the comfort of your home using plant-based concentrates and water from your tap.
How We Got Started
Cleanyst was founded by Nick, Mark and Matthew Gunia, three brothers from Miami, Florida who spent most of their careers learning about packaging and ingredients for home and body care products while working in their family's manufacturing supply business.
When the brothers started their own families, they grew increasingly concerned about the chemicals in the products they were bringing into their homes, not to mention the plastic waste and carbon emissions they were leaving behind. They knew there had to be a better way to take care of their families and the planet at the same time.
Drawing on their expertise in product formulation and packaging design, the brothers set out to develop a versatile mixing system that could blend virtually all body and home care products from concentrates.
After several years of R&D, our mix-at-home system is now available and getting amazing reviews from both initial customers and media outlets. In fact, we're thrilled to announce that we were selected as the winner of House Beautiful's 2021 Live Better Awards in the Clean Up Category!
How It Works
The Cleanyst system features a countertop appliance, reusable mixing bottles and concentrate pouches that are delivered directly to your door.
This mix-at-home approach allows you to create safe and effective natural products while minimizing plastic waste and carbon emissions.
Why Mix-at-Home with Cleanyst?
1. PLANT POWERED PRODUCTS - All Cleanyst products are USDA Certified Biobased and are free from dyes, fragrances, parabens and any harsh chemicals.
2. PROVEN PERFORMANCE - Our products proved to be as effective as or superior to leading brands in independent lab tests.
3. POSITIVE ENVIRONMENTAL IMPACT - Reduce single-use plastic waste by 80% and eliminate over 100 single-use plastic bottles per year from the average household.
4. CREATE CUSTOM SCENTS - If desired, you can easily personalize the scent and aromatherapy benefits of your Free & Clear products with our ever-growing collection of Natural Aromatic Extracts.
5. CONVENIENCE AND EASE - We deliver directly to your door, so you can skip a trip to the store. Products are mixed in minutes at the push of a button with no mess, manual labor or guesswork.
Finally...
We're extremely honored to be working with Vecinos Market to offer you Cleanyst starter kits at 50% off during the month of January. Not only do you start the New Year by upgrading your personal care and cleaning routine with the Cleanyst system, but you'll also be making a positive impact in the South Florida community. Specifically, Cleanyst will be donating $15 to Dream in Green for every starter kit sold on Vecinos' website to honor the nonprofit organization's 15th anniversary of delivering its Green Schools Challenge program to hundreds of K-12 schools in Miami-Dade & Broward counties. We hope you will join us in leading the Cleanyst life for body, home and planet!