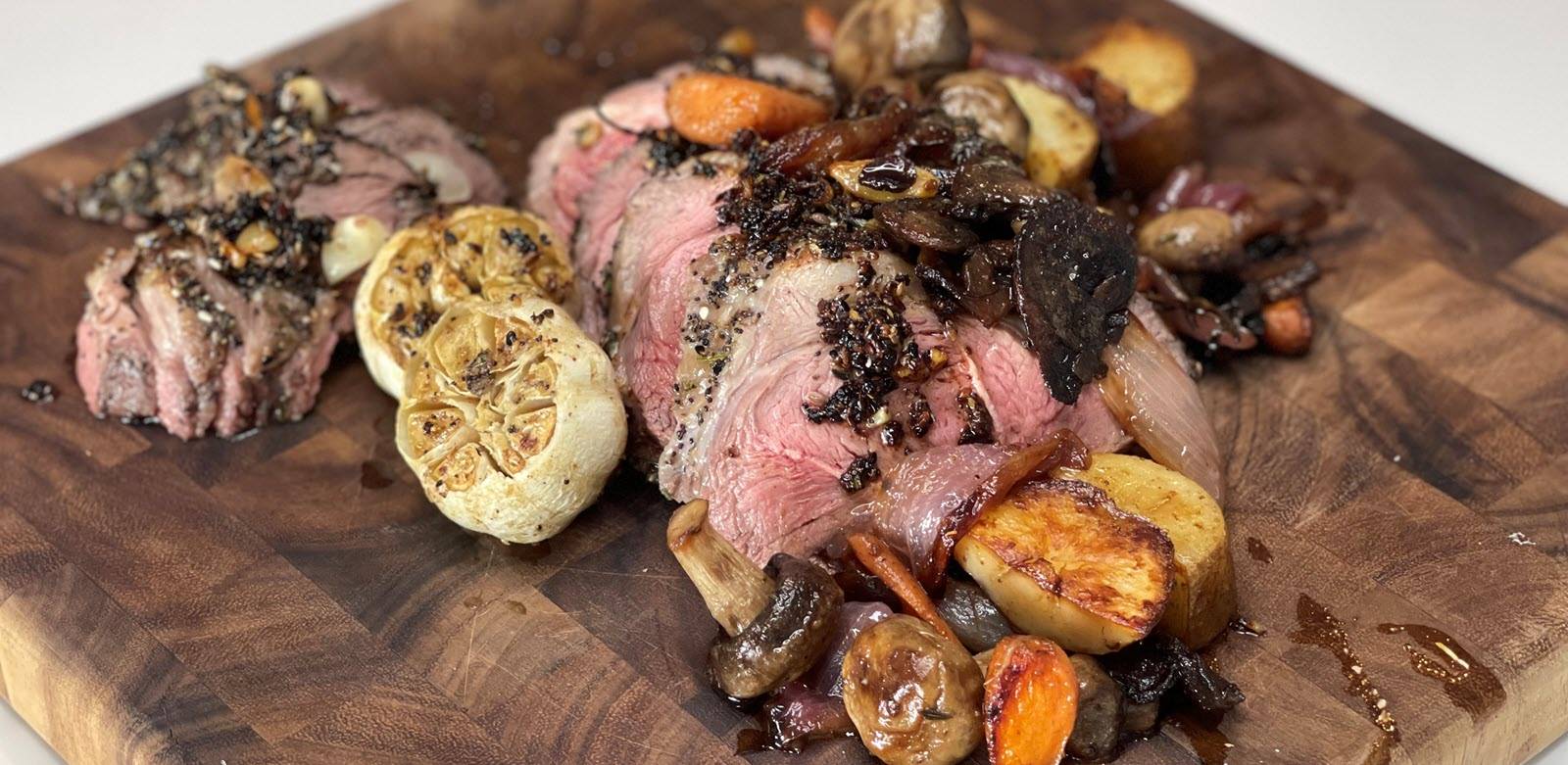 Prep Time: 10 minutes
Cooking Time: 60 minutes (16 min / lb for medium rare, 20 min / lb medium)
Serves 4 people
Ingredients:
• 1.5 lbs Boneless Lamb Leg
• 2 tbsp Olive Oil
• 1 tbsp butter
• ¼ dry white wine (Chardonnay works well)
• For the Crust,
• 1 tbsp chopped rosemary
• 1 tbsp thyme chopped
• 2 tbsp of Bagel Seasoning
• 8 garlic cloves
• 2 tsps crushed black pepper
• 3 tsp Kosher salt
Cooking Directions:
1. Preheat over to 450 F
2. Season the lamb by sprinkling 3 tsp salt and 2 tsp pepper
3. Mix all the crust ingredients together (chopped herbs, 3 crushed garlic cloves, 1 tbsp olive oil)
4. Thoroughly rub herb mixture onto entire lamb leg
5. Preheat the iron skillet on the stove at high heat, add remaining 1 tbsp olive oil to the pan
6. When pan is thoroughly heated, place lamb leg carefully into pan along with 1 tbsp butter and white wine
7. Place skillet into oven for 24 minutes (1.5 lbs for medium rare)
8. Remove from oven and enjoy!