---
When you have your first encounter with MondEpice's spices, it truly evokes a sense of being in the spice markets of India or Turkey. It's a colorful feast for the eyes and even more so for the taste buds.
If anyone can be considered a spice master, owner Francois Athea is most definitely one. His family has been creating hand-blended spices for almost one hundred years. Mario Forte started things off in 1933 near Naples, Italy. Mario's passion for exotic savors combined with his obsession to finding the best ingredients soon brought success to his little shop and a family business was born.
Francois' own first vivid memory of the family business was in early 2000 when he first visited his uncle`s shop in Paris called "La Route Des Indes". The smell of all combined spices was so intense he still remembers it 20 years later. He worked in this shop until he moved to New York in 2010 and opened his own spice shop on the Upper Westside of New York City. Only a year later, he opened up a second store in Grand Central Market, one of the most historical and prestigious places in the U.S. If that isn't impressive enough, he went on to open a third location in Chelsea Market in 2013. After 10 years of life in New York, the family decided it was time for warmer weather and beaches as the setting to raise their two kids.
His product range is vast and has something for everyone. Newbies can use the Signature Blends to make anything taste amazing. Some best sellers include their signature "Special Fish" (pictured), "Special Red Meats", "Special Salads", and many more. For the Chefs and foodies, there is a good chance you will find spices available at Mondepice that you have never before encountered. You can even work with Francois to create your own special blend. With over 150 herbs and spices and 120 kinds of specialty tea, there is no shortage of rare and unique spices and teas to explore.
When asked his thoughts on how he is weathering the challenging times presented by the pandemic, he indicated that it has been difficult since customers don't get to experience the various scents and abundance of colors that usually sell his products at farmers markets. He is meeting these challenges by finding more ways to connect with customers, partnering with other small businesses, and stresses the importance of supporting each other and our community during this time.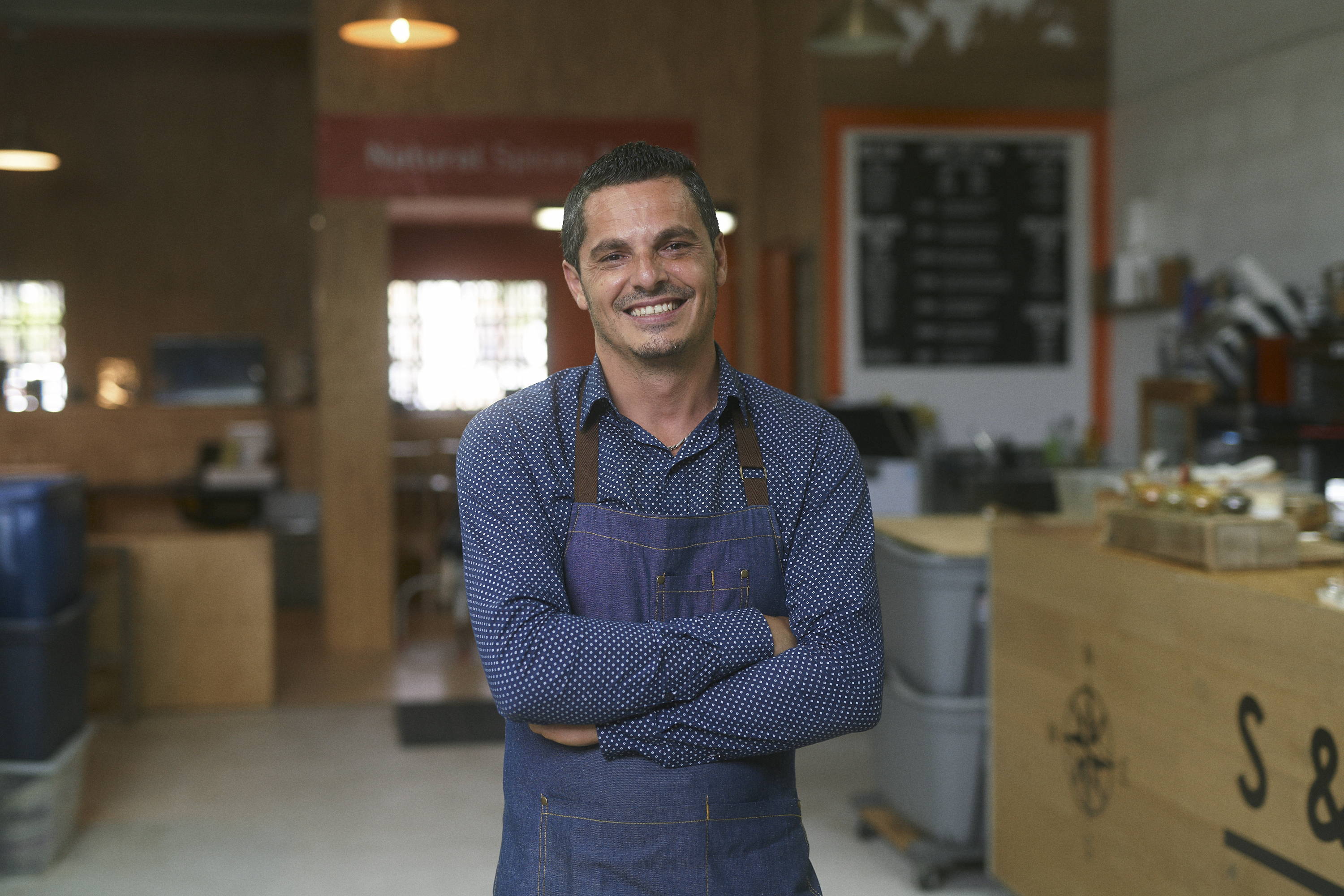 If you like curry, watch our Curries of the World experience where Francois shares the origins, backgrounds and flavors of a variety of curries including the rare White Curry from Thailand and Black Curry from Nepal. In addition, learn to cook an amazing Coconut White Curry Lobster from our very own Chef Rafael.  
---