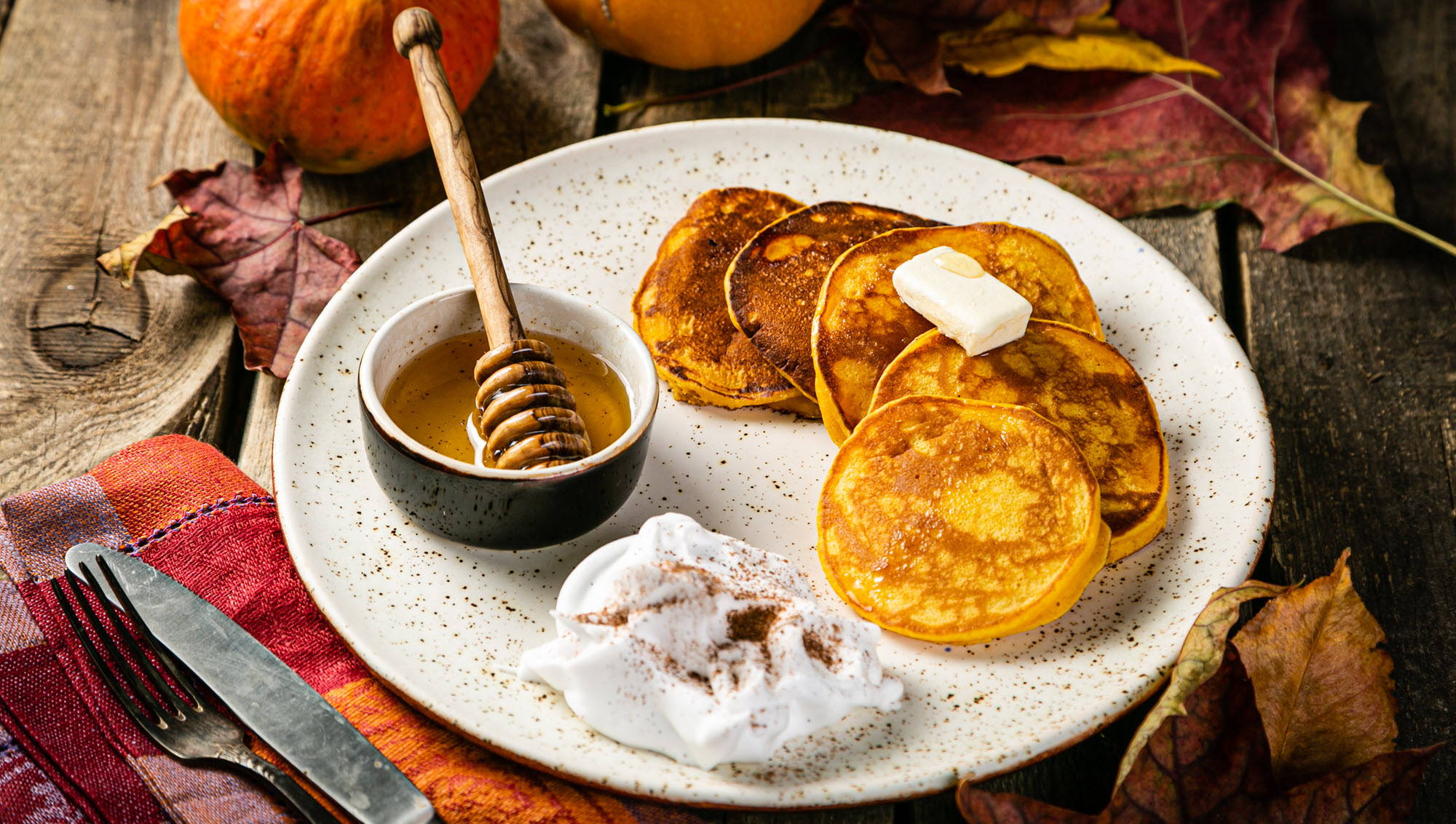 Fall is here and along with plenty of pumpkins. Try this delicious pumpkin pancake recipe on the weekend. Packed with Pumpkin and a sprinkle of cinnamon and ginger, they feel and taste special, but are quick to make.  
Prep Time: 20 minutes
Cooking Time: 10 minutes
Ingredients:
• 1.5 cup milk
• 1 cup of diced pumpkin
• 1 Egg
• 1
tbsp Extra Virgin olive oil
• 1 tbsp apple cider vinegar
• 2 cups all purpose flour
• 4 tbsp sugar
• 2 tsp baking powder
• 1 tsp baking soda
• 1 tsp ground cinnamon
• 1½ tsp salt
• ½ tsp ground ginger
Cooking Directions:
Preheat oven to 450⁰ F
Spread diced pumpkin on a baking sheet and mix with olive oil and sprinkle with 1 tsp salt
Bake diced pumpkin in oven for 25 minutes
Mix the flour, baking powder, baking soda, ground cinnamon, 1/2 tsp salt, and ground ginger together
Blend baked pumpkin in a blender until a smooth consistency is achieved
Add the blended pumpkin puree, egg, vegetable oil, apple cider vinegar, and milk gradually to the mixed dry ingredients
Preheat skillet to medium heat
Add a tablespoon butter to the skillet and add pancake mix (~ 1/3 cup per pancake)
When pancake starts to show air bubbles flip and cook for another 2-3 minutes (until golden brown)
Add your favorite syrup or just sprinkle with powdered sugar
ENJOY!