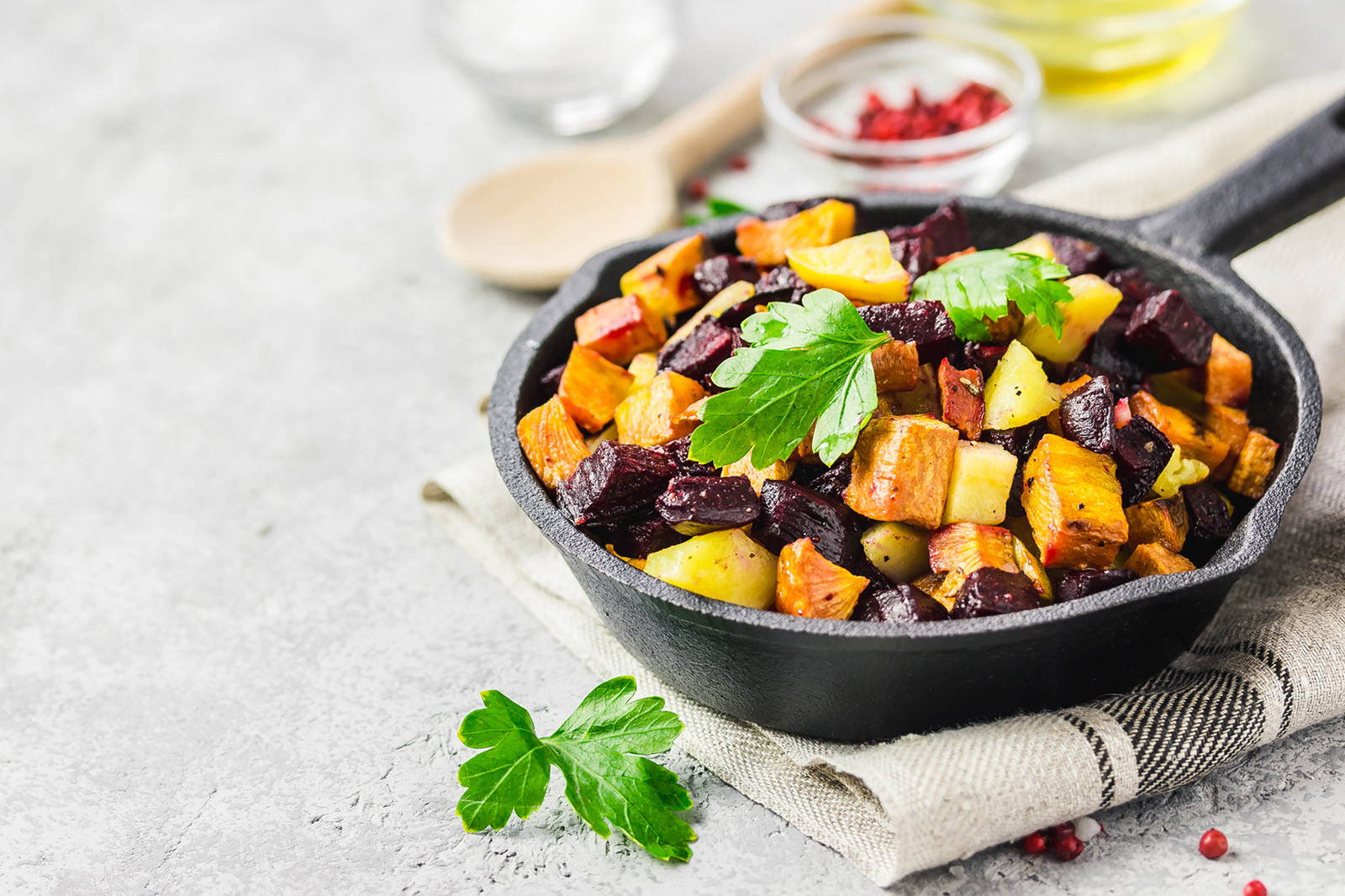 Not only is this salad incredibly delicious, but in the spirit of Breast Cancer Awareness month, we have opted for a salad that also contains cancer fighting properties. Delicata Squash (aka Winter Squash) contains carotenoids, the type of antioxidants that inhibit cancer cell proliferation in breast cancer and prostate cancer. Beets are a great nutrient-rich vegetable with low calorie content despite their sweet taste. They are an excellent source of folate, a B vitamin that is heart-healthy and, because of its role in producing and repairing DNA, seems to be part of our anti-cancer arsenal, too.
Click here or a list of additional cancer fighting fall foods.
Prep Time: 20 Min
Cooking Time: 45 min
Ingredients:
• 2 cups peeled and diced delicata / winter squash
• 2 stems of Bok Choy
• 1 cup beet peeled and diced
• 1/2 cup of Ricotta Cheese
• 2 tbs tahini
• 1 tbs honey
• 1 tbs lemon juice
• 3 tsp kosher salt
• ¼ bunch Italian Parsley
• 5 stems of green onion
• ¼ cup Extra Virgin Olive oil
• 2 Tbs Whole Marcona Almonds
Cooking Directions:
Preheat oven to 450⁰ F
In a bowl, pour 2 tablespoons olive oil and 1tsp kosher salt and mix well with the diced squash and beets
Place in a baking pan and bake in over for 25 minutes
Separate the bok choy leaves and green onions, wash and mix with 1tbsp olive oil and 1 tsp salt
Put on a baking sheet and bake in oven for 15 minutes.
To prepare the dressing, mix the ricotta cheese, remainder of olive oil, lemon juice, tahini, honey and 1tsp salt
Place dressing as foundation on a large salad platter
Then layer squash, beets, and finish with bok choy and green onions.
Sprinkle with parsley and almonds to finish.