We all hope it won't touch our lives, but the reality is 1 in 8 women in America have to face breast cancer in her lifetime. While the journey is challenging and scary, many women face it with amazing grace and courage. One such woman is Jara Eisen, the Designer and Creator behind the clothing brand SOJARA. During her own battle with Breast Cancer, Jara chose to FIGHT for her life, to be strong and to set an example for her two young daughters.

Jara made it through her battle successfully, with a renewed appreciation for life and loved ones. After her life altering experience Jara was ready for a move. She explains, "My parents and brother were living in South Florida, and I realized I wanted to be closer to the ones I loved the most." So, like many New Yorkers, she and her family decided to make the move to South Florida. When asked what she appreciates about living in Miami, Jara says she loves the blue skies, the beaches, palm trees and the great weather. "I'm still a New Yorker at heart, but you just can't beat the South Florida lifestyle."

Like many great brands, SOJARA's humble roots began in a garage. With one sewing machine, a couple of sewing lessons under her belt, Jara began in her creative journey. The desire to spread good vibes through positive messages and her love for Rock & Roll was the driving force behind starting SOJARA. (Jara's favorite songs include "Sugar Magnolia" by The Grateful Dead and Neal Young's "Harvest Moon.")

The idea behind SOJARA came while she was unpacking boxes after the move to Miami. She unearthed an old T-shirt from a Breast Cancer Walk, she had done together with her girls. She realized she didn't have the heart to throw the old tee away. So, she came up with the idea of turning the Tee into a patch and then she sewed the patch onto a flannel shirt. The flannel gave a renewed life to the Tee and was the beginning of what would became the cornerstone of SOJARA.

Looking back Jara says, "the brand grew faster and beyond what I could have ever envisioned." Each SOJARA piece is unique and made-to-order. She adds, "The clothing is reworked and hand-made right here in Miami." Jara gets her inspiration from Vintage shops, street art, and from the world around her. She also trusts her intuition and is not afraid to take risks with her designs - if something appeals to her, she just goes for it. As a result, her line is constantly evolving and changing. "I never liked the idea of dressing the same as everyone else. I always liked to be different." The name SOJARA evolved from her friend's reactions to some of her early creations, they would often say "that outfit is so Jara."

Jara feels truly blessed to be surrounded by an amazing support network of family and friends, doing what she loves and spreading good vibes to others through her creations. During this crazy COVID time, she has taken the opportunity to focus on staying healthy by working out, eating better, and spending quality time with her family.

To those going through their own battle with breast cancer, her advice is "It's going to be a shitty year but after that you will be stronger and have a true perspective and appreciation for life". As we come to the end of 2020, we can all benefit from this bit of advice from a true warrior.

That positive attitude, is So Jara.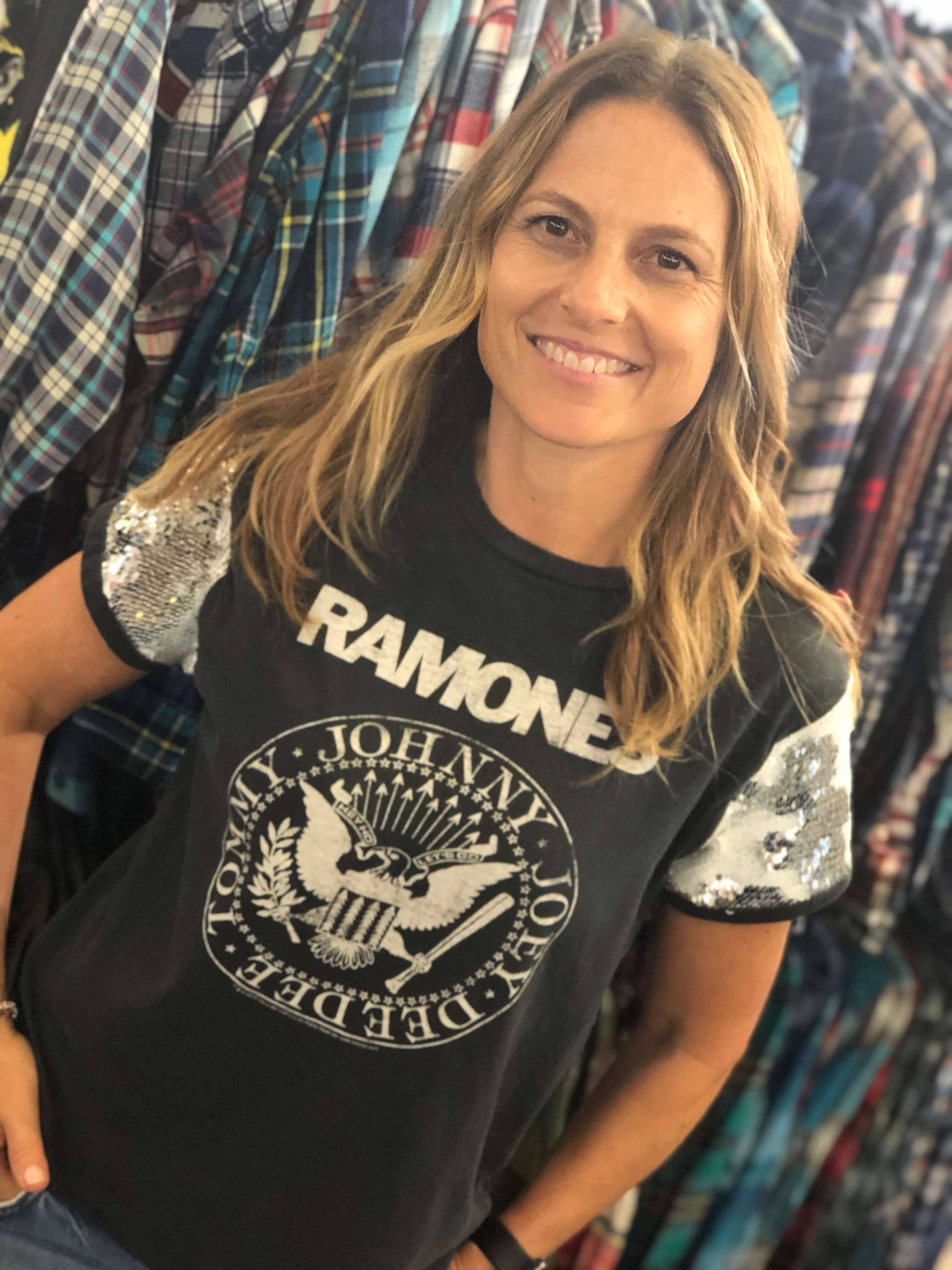 Throughout the month of October, SOJARA teams up and donates a percentage of sales to Fight Like A Girl, an organization dedicated to supporting women in the FIGHT against this insidious disease. For more information about Fight Like A Girl go to https://www.fightlikeagirlfoundation.org